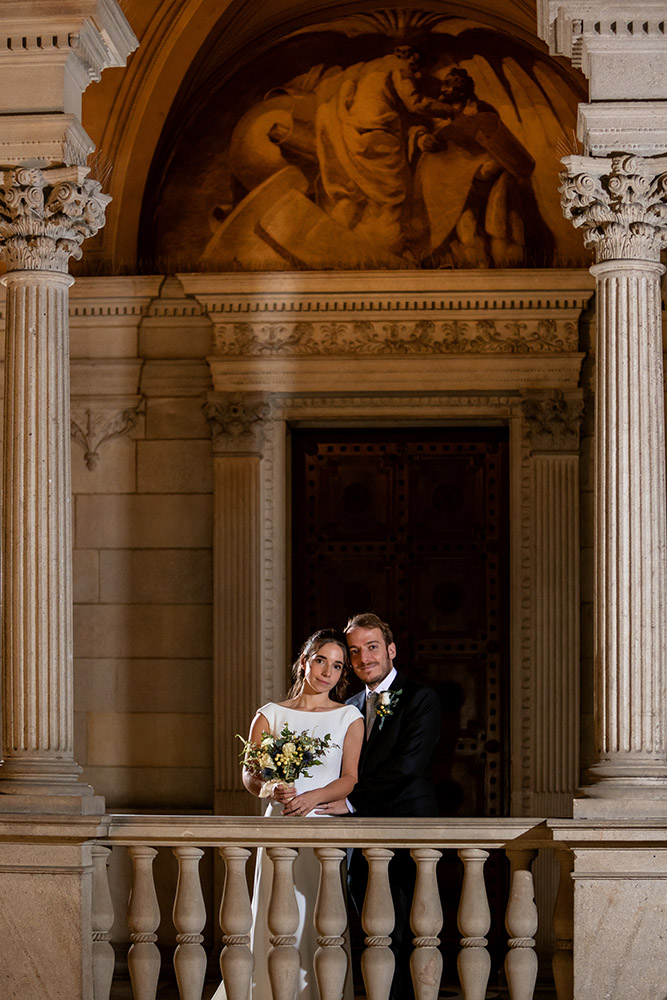 A civil wedding in the most beautiful town hall: The "salò de Cent".
Crowned by getting out wrapped in a cloud of white butterflies.
The place set the tone and all the moments were like in a story.

They said: "Magic, tranquillity and creativity
They transmitted closeness and tranquillity at all times. The creativity and professionalism of Eulàlia and Thierry make the magic happen. And not just in photos. We are very grateful for both the treatment and the work. Thank you for making such a beautiful moment -but chaotic at the same time- something so easy. A super hug. Tania and Paul."