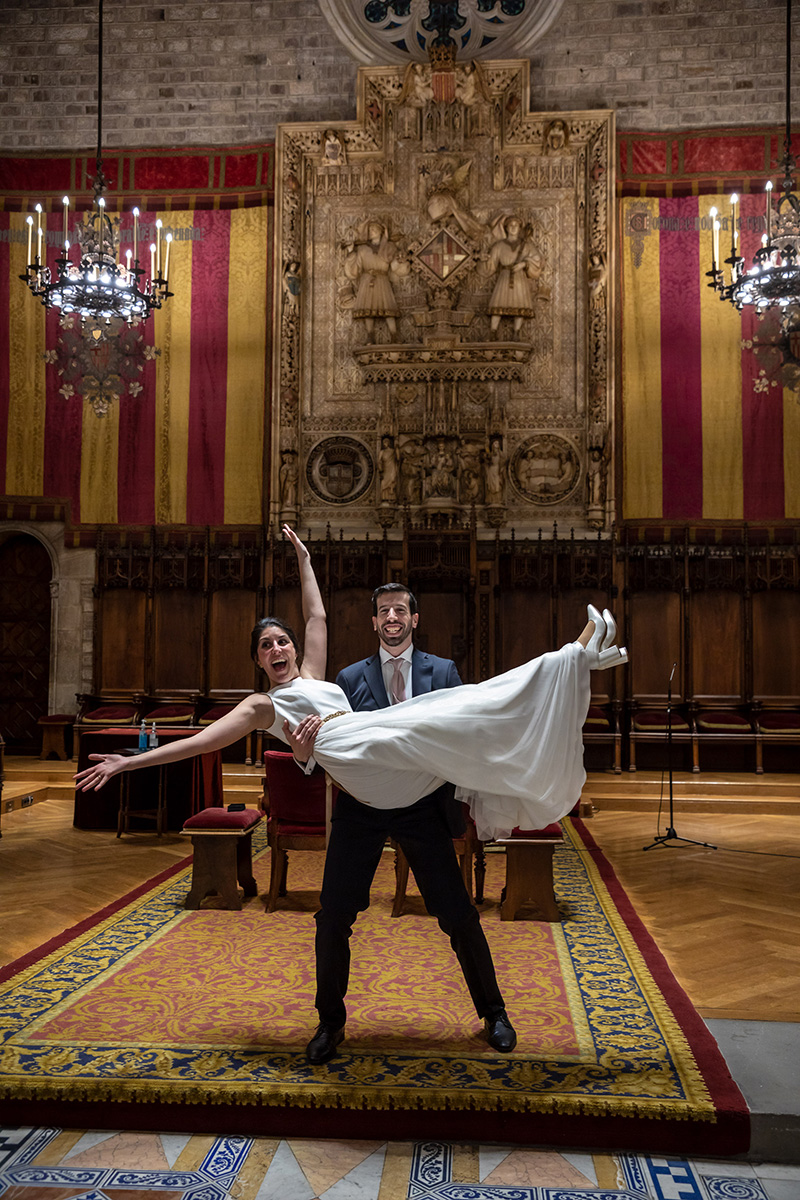 Andrea & Marc's civil wedding
Andrea and Marc wanted to get married in the "Saló de Cent" of the Barcelona city council, they were lucky, there was a free date in the same week they asked for it.
They did not hesitate...
Although they could not celebrate the rest of the wedding due to the restrictions, they could have the Saló de Cent for themselves for almost two hours because it was the only wedding of the day. So it was amazing, fun, and exciting.

They said: "Eulàlia and Thierry, from the very beginning, made us feel very comfortable. They take great photographs. They are very professional and give 100% so that the photos are as good as possible."