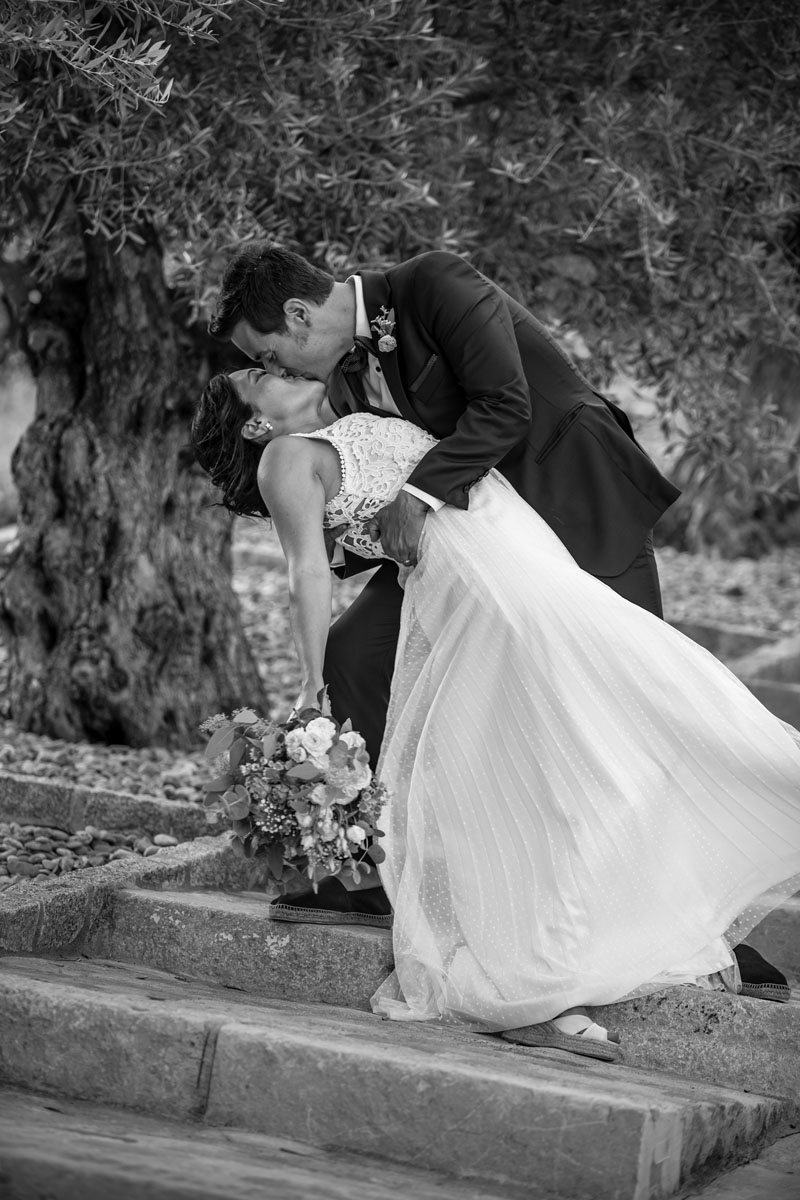 They conquered our hearts in the engagement shooting,
but they blew us away on their wedding day. Alba and Christian make you feel from the first moment
that they are a mixture of tenderness and energy,
of goodness and strength,
of good people and a great heart. But we could also see that we had even fallen short
in our appreciation when we saw
the authenticity of the relationship with the many friends they have and the immense esteem they have for them.